New Large Print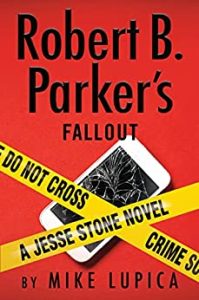 The deaths of two people – one young, one old – has Jessie Stone reeling. Both deaths are suspicious and strange. It begins with the death of Jack, the nephew of Luther "Suitcase" Simpson. A star of the high-school baseball team, the teen was found dead at the bottom of a bluff. There appears to be no signs of foul play, and the teen showed no signs being suicidal. Jessie means to find out why the boy died, and yet he cannot get any answers out of Jack's teammates. Why is no one talking? Jessie's world is rocked a second time with the death of his friend and former Paradise police chief, Charlie Farrell. When his friend gets conned out of several thousands of dollars, Charlie promises to find the perpetrators. Did his search for the scammers get him killed? Finding the truth behind one death is hard enough, but solving two at the same time? It feels like an impossible task, but Jessie vows to bring the killers to justice. For if he doesn't, he may have a third murder to unravel.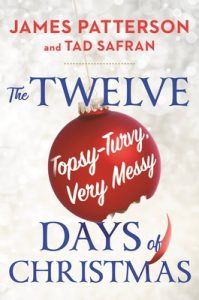 The Twelve Topsy-Turvy, Very Messy Days of Christmas by James Patterson and Tad Safran
Since the death of his wife five years before, Henry Sullivan has emotionally shut down. Father to Will and Ella, Henry refuses to celebrate Christmas, or any holiday for that matter, and birthdays go unnoticed. The Sullivan's home is a dreary place, with little joy or life. Until now. Someone is sending gifts to the family. These gifts are odd. Noisy. Feathered. And there's no returning them. First, it' a pear tree with a partridge chick hidden within the branches. That is followed by turtle doves, French hens and pipers and drummers. The Sullivan's home has gone from silent to squawky. It's 12 days of mayhem and exactly what the Sullivan family needs. But who is sending the gifts and why? And will the magic of the Christmas season stay with the family long into the new year or fizzle out like yesterday's champagne?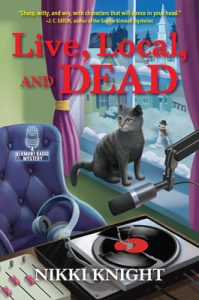 Live, Local and Dead by Nikki Knight
Jacqueline "Jaye" Jordan is having a tough time of it lately. Recently divorced, she left the bright lights of New York City for a small Vermont town where she purchased a local radio station. She created for herself some enemies when she changed the station's format and axed Edwin Anger, the ranting, right-wing talk show host. Now, with Anger's fans protesting outside the station, Jaye is at her wit's end. So much so she marches outside and shoots a nearby snowman's head off with a musket. Little did Jaye know there was a person inside and that person was Edwin Anger. Now a murder suspect, to clear her name Jaye needs to find the real killer, and quick. Otherwise, she may be broadcasting from a prison cell.
New Fiction
The Last Paladin by P.T. Deutermann
Lt. Commander Mariano "Mike" deTomasi is looking for some payback against the Empire of Japan. In 1941, Mike was the commanding officer of a vessel that was sunk in the attack on Pearl Harbor. He's spent the last several years sailing the North Atlantic, going head-to-head against German U-boats. It's now 1944 and Mike's been called to the Pacific theater. The Japanese have created a 1000-mile-long boundary of submarines to act as a barrier against the U.S. advance through the South Pacific. Mike's orders are to find and destroy the submarines before they can target American aircraft carriers and other support vessels. Failure means the death of thousands of American sailors and the prolonging of an already bloody and horrific war. But Mike's learned a thing or two while fighting in the cold Atlantic, and with Pearl Harbor always in the back of his mind, the Japanese are in for a hell of a battle.