Job Center of Wisconsin Resources
Job Centers have resources for job seekers and employers. Find a Job Center in your county to get started.
Create or Update a Resume
Create a free account with the Job Center of Wisconsin website to build and revise your resume and electronically submit it to employers.
Skill Explorer
Connect to employment opportunities based on your skills rather than on job titles.
Search for Wisconsin Jobs
Use the Job Center of Wisconsin website search tool.
Job Seeker Resources
Choose from one of the five topic headings: look for jobs, plan a career, wages and occupations, training and education, other assistance.
Workforce Events
Find job fairs, career expos, recruitment sessions, and other events to help job seekers make connections with employers.
Labor Market Information
Read reports, projections, and trends in Wisconsin's job market.
Training and Education
Find information about apprenticeships, training programs, Wisconsin colleges and universities, financial aid, and more.
Featured Industries
Research Wisconsin's diverse industries, and find information on wages, trends, and other subjects.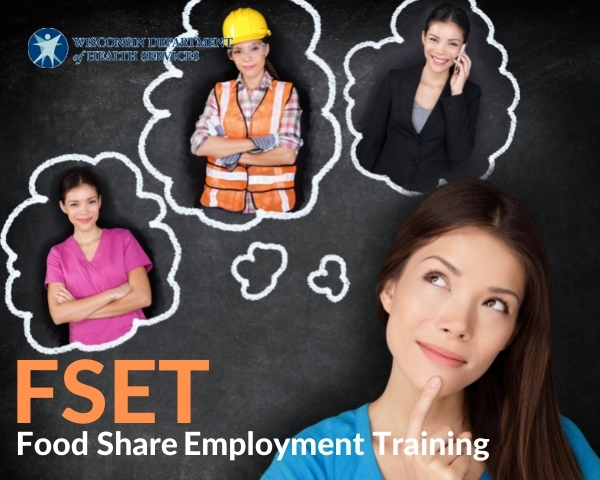 FSET Food Share Employment Training
Every 3rd Thursday at the Library
1:30pm – 4:30pm
What can the FSET Program do for you? FSET program is a free program that helps Food Share members build their skills and find a job. Some of the services that Workforce Resource offers include:
• Career Service Workshops
• Career Counseling
• Education/Vocational Training
• Support/Job Retention Services
Basic Computer Skills
Basic Computer Skills MOOC (Wisc Online): From Wisconsin Technical College System

This covers practicing using a mouse all the way to protecting your information online and using social media and email.

Microsoft Office Training Center: Get going quickly and easily with Office 365 video training for Word, Excel, PowerPoint, Outlook, OneDrive, SharePoint, Microsoft Teams and more.
Resume and CV Resources