New Large Print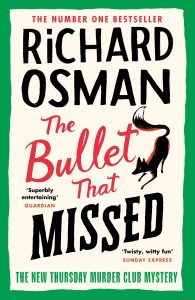 The Bullet That Missed by Richard Osman
It is just another day at Cooper's Chase Retirement Village but for the spunky septuagenarians of the Thursday Murder Club, the day is going to go quickly from ho-hum to hectic. The gang's latest inquiry is into the death of Bethany Waites, a TV reporter whose last investigation put one person in jail. While the gang digs for answers, Elizabeth, a former MI5 intelligence operative, begins receiving threatening messages. Enter a new player into the mix: "The Viking" who kidnaps Elizabeth and orders her to murder a former KGB colonel turned money launderer. To refuse means she, or someone she cares about, will die. All the while Joyce, Ron, and Ibrahim hunt for clues with help from old acquaintances. With Elizabeth at risk, a killer on the loose and a 10-year-old case to solve, the old folks have their hands full. It's a race to the finish line, but who will cross it first? The killer or the club?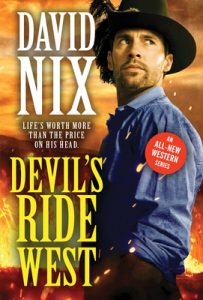 Devil's Ride West by David Nix
Wyoming Territory, 1869. Jake Paynter has managed to escape Fort Bridger, and the noose, but he's still neck deep in trouble. On the run, he has every sheriff, bounty hunter, and outlaw hot on his trail, thanks to the promise of $1,000 reward to anyone who brings him in. Jake has been hiding out with the Shoshone, but then he learns his friends, Gus Rivers and Stacy Blue need help with a problem. Miners are turning up dead at South Pass City. The local marshal places the blame on wolves, but is that for sure? Despite his misgivings, Jake journeys to the mines to find the killer, be it animal or human. Staying out of sight during the day, Jake investigates in the evenings. But with his enemies closing in, Jake must make a decision: stand and fight or go back on the run.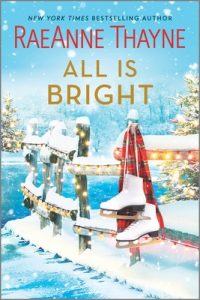 All is Bright by RaeAnne Thayne
Sage McKnight is an architect who specializes in remodeling houses for people with handicaps. Her latest project is customizing the home of Mason Tucker and it is turning out to be a challenge. Once a pro baseball player, a plane crash killed his wife and child and left Mason in a wheelchair. His career over, damaged physically and emotionally, Mason has disappeared from the world and become a reclusive grump. Even so, as the days go by the two draw closer and an attraction grows. However, Mason gave up on love long ago, believing no woman would want a man stuck in a wheelchair. But Sage has always had a talent for repairing broken things so bringing the man she loves back into the land of the living is right up her alley. With the assistance of friends and a smattering of holiday cheer, Mason and Sage are going to have themselves a merry little Christmas, indeed.
New Fiction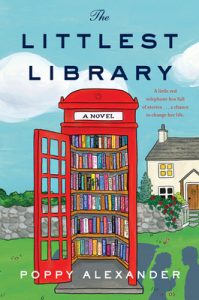 The Littlest Library by Poppy Alexander
Jess Metcalf is quiet and unassuming. She has few friends, doesn't go out much and many of her days look the same as the last. And that's OK with her. But then she losses her job and her beloved grandmother dies and Jess's life goes topsy-turvy. Having to find a new place to live Jess purchases a small cottage in a quaint English village teeming with quirky residents. To her surprise, the property comes with an old red telephone box. Having packed away all her grandmother's books, Jess decides the telephone box would make a perfect little library. Soon, book lovers across the village are stopping by and Jess is making new friends and falling for her handsome neighbor. Perhaps it's time for Jess to put her old life behind her and follow her heart into the future?